Hector
Featured
New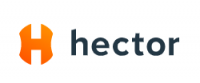 Overview
Educational institutions already have a lot to think about without having to bother with difficult inventory management. The Hector team has developed a custom Asset Management product for education. They worked for several months with schools around the world to develop a product that meets all education needs for inventory.
Features
Assign assets to employees/places as the loan module for users
Barcode module to easily manage inventory with a scanner
Maintenance management
Loaner recurrence for staff members
Equipment kits
Loaner calendars
Generate loaner reports
Block a user
Districts
This list is compiled annually through our web surveys, internet research, and phone interviews with California school districts.
School Districts in California that use Hector*
Currently there is no data in the system
Integrations
We offer an API for all integration. We also have built-in integration with Microsoft Azure, Active Directory and SSO with Microsoft
Company News
https://hectorassetmanager.com/kb/