Edivate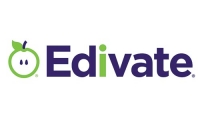 Overview
Edivate Observe is a comprehensive observation resource that helps administrators create highly personalized professional development plans that effectively support teacher growth. Edivate Observe allows instructional leaders to quickly and easily establish professional growth plans that align observed behavior with desired outcomes.
Features
Our approach is simple. We create professional learning resources to help teachers and administrators become even more effective, because more effective educators help create more successful students.


With thousands of award-winning professional learning resources, a set of simple yet powerful observation and evaluation tools, and unparalleled customer support and implementation, School Improvement Network gives educators everything they need to make 100% happen.
One effective educator can positively impact hundreds of students over the course of a year. When this is applied to schools across the country and around the world, the potential for student achievement becomes clear.


School Improvement Network is widely recognized as one of the largest, most innovative professional learning companies in the world, with clients in every state and US territory, and in countries around the world—serving more than 14,500 schools.
Districts
This list is compiled annually through our web surveys, internet research, and phone interviews with California school districts.
School Districts in California that use Edivate*