ADVANCEfeedback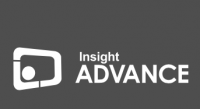 Overview
ADVANCEfeedback by InsightAdvance is a suite of software products that support educator observation, coaching, evaluation, and collaboration.


Features
Teachers can:
• Upload and share videos with peers, coaches and school leaders.
• Review and reflect upon their instruction by playing, pausing, rewinding and fast forwarding videos.
• Embed notes for personal reference or to provide context for observers.
• Share videos with colleagues in professional learning communities or professional development.
• Access resources tied to their goals and needs.
Observers can:
• Review videos—with the ability to pause, rewind and fast forward.
• Conduct in-person observations using "Live Action Notes," which allows embedding comments, notes and resources in real-time.
• Embed comments at specific times in the video for specific feedback.
• Complete observations aligned to the district's or school's specific framework(s) (with approved licensing use).
• Upload resources for teachers.
Administrators can:
• Create a schedule for video and in-person observations.
• Pair teachers with the appropriate coaches and observers, either automatically or manually.
• Track the progress of all videos submitted by teachers for coaching and observation and review completed reports.



Districts
This list is compiled annually through our web surveys, internet research, and phone interviews with California school districts.
School Districts in California that use ADVANCEfeedback*
Currently there is no data in the system