Free Aeries Academy courses till June 30th!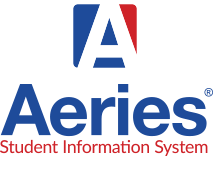 Editor's note: This message was shared with me today and I'm posting it on behalf of Aeries. This is a great opportunity to hone your Aeries skills and knowledge during the shut-down!
Hello everyone,
To help our users keep their Aeries skills sharp during the current school closures, we are offering all Aeries Academy courses completely free of cost for all enrollments between now and June 30th. It is our hope that making these self-paced online learning courses available for free will help users brush up on their knowledge of Aeries SIS and discover new functionality they can put to good use when they return to their normal daily working lives.

Aeries Teacher Academy courses remain free as always, and are available to your teaching staff and team members who support teachers use of Aeries Teacher Portal and Aeries Gradebook.
Users can register for Aeries Academy courses here: https://learn.aeries.com/
If you are interested in mass-enrolling members of your staff into Aeries Academy courses, please email training@aeries.com and my team will assist you with that process.
Take good care everyone,
Lara Clickner
Director of Training
Aeries® SIS
Comments
Comments are not available for users without an account. Please
login first
to view these comments.