Aeries Software adopts Ed-Fi Standard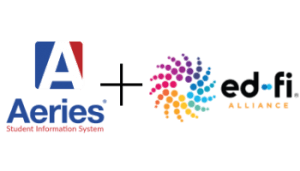 Aeries Software, the leading provider of student data management systems in California with over 530 public school districts utilizing the Aeries® Student Information System (SIS), today announced at its annual fall User's Conference that it has committed to delivering interoperability to its customers by adopting the Ed-Fi Data Standard, which is a way for multiple sources of data to seamlessly and securely connect. Aeries Software is currently pursuing Ed-Fi Certification, which will ensure the technology platforms are mapped correctly and will work as intended. Aeries Software will be offering this additional functionality to its school districts at no cost. "By adopting the Ed-Fi Data St...
Sign in to read full story
In order for you to continue reading the full contents of the post, you will need to login first
Comments
Comments are not available for users without an account. Please
login first
to view these comments.